Of course he isn't real. I take that back, he is real just not a real live Elephant.
Artist Jonty Hurwitz made him by multiphoton lithography… think 3-D printing technique.
Called The Fragile Giant and measuring only 0.157 mm (0.0062 in) tall.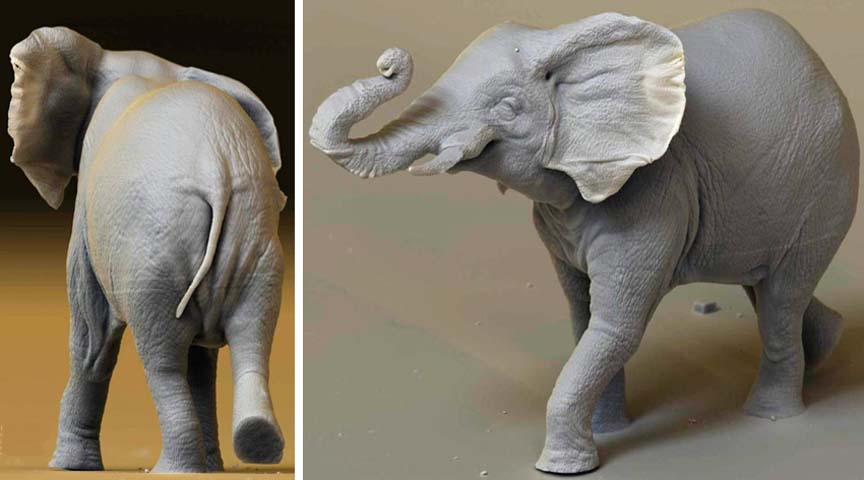 Isn't he cute? He's also the smallest man-made object ever filmed.
He was filmed image by image with a scanning electron microscope.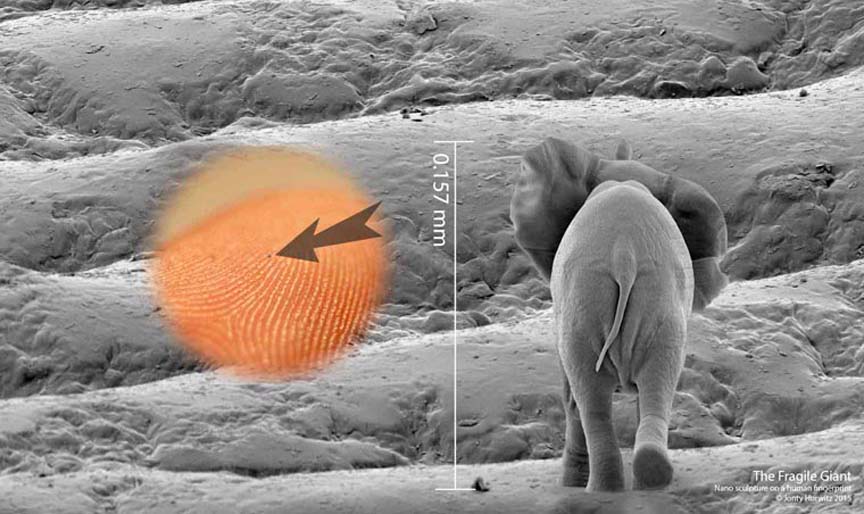 The link says it was created to raise awareness about the plight of elephants threatened by ivory poaching and trafficking.
OK, that's definitely a worthy cause I support. But I see statements like that so often. It seems to be SOP for any artsy project
to associate itself, attach itself, by claiming a worthy cause as the motivation.
Maybe I'm too cynical, but it seems an insurance policy, so if anyone says something derogatory about the piece/performance,
they can be attacked for being anti good cause. :confused: Anyway cute Elephant
Link