My friend
NAG
posted these pictures.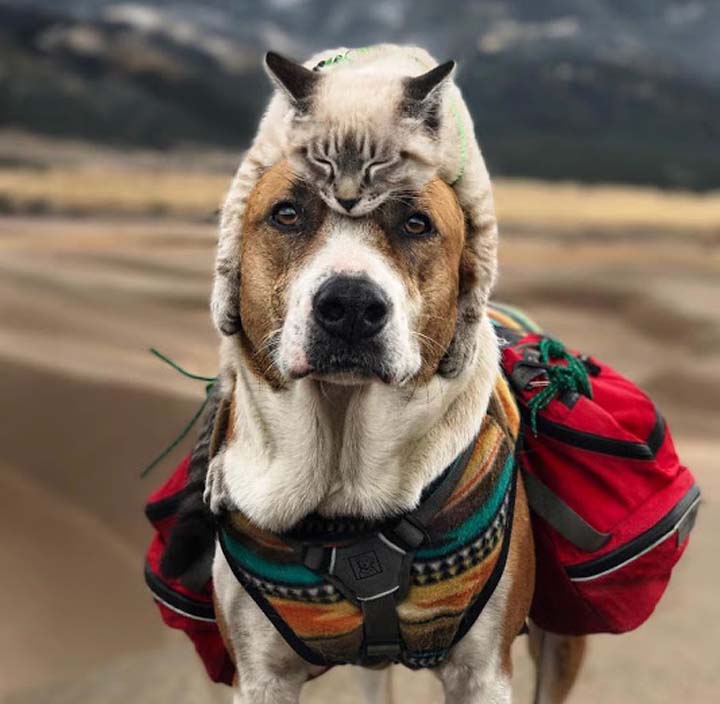 Quote:
---
Cynthia Bennett and her boyfriend found that their adopted their dog Henry shared their love of hiking. He is so agile they call him their "little mountain goat." Things got even more interesting when they adopted a cat, Baloo, who fell in love with Henry. The four of them now take family hikes together and the photos are adorable.
---
At
Bored Panda
, a valuable lesson in puppy picking...
Quote:
---
At first Bennett was going to pick a golden retriever mix, but then she came across Henry at an adoption event. He was only 14 weeks old, but already five times bigger than the other puppies of the same age. When she entered Henry's pen he just curled up into her lap, went belly up and flipped his head over her arm. That was when she knew he was the one.
---